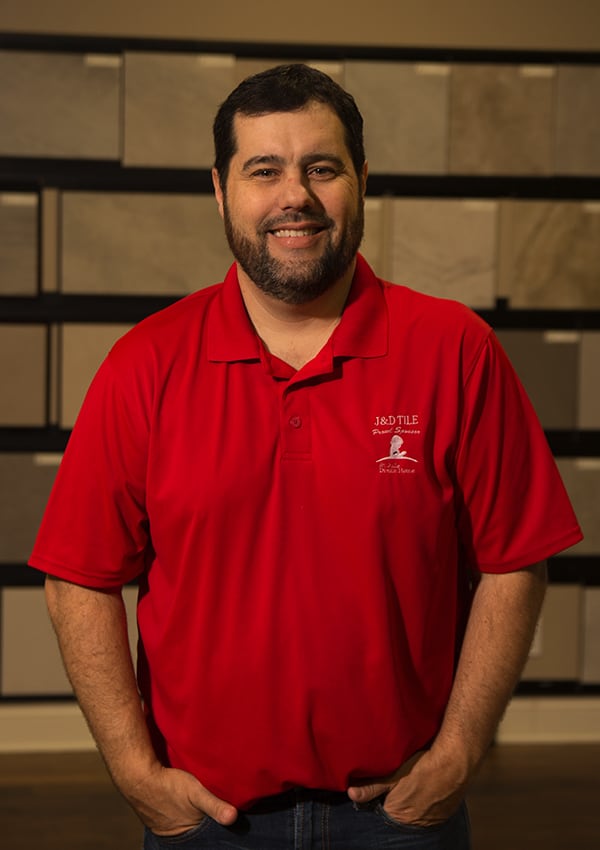 In 2003, David established J&D to push his experience further and offer the utmost dynamics of the remodeling profession. With 25 years in the construction industry, David is extremely well groomed in providing the details and creativity that his clientele demand. David's ability to provide uniqueness to each project allows him to go above expectations and build lasting relationships with homeowners, builders, and businesses. His abilities include and are not limited to remodeling, home expansion, new construction, and commercial buildings.
David's passion and commitment have allowed him the privilege of being able to accomplish custom projects for businesses and homes such as for St. Jude Dream Homes, Amazon Warehouse, St. Vincent Homeless Shelter, and Ava Marie Assisted Living, to name a few. His career has led him to make new strides every day in growth and to continue his passion for helping others achieve their ambitions.
Previous Notable Projects:
St. Jude Dream Homes
Vesta Homes Shows
Amazon Warehouse
Milwaukee Tools
Ava Marie Assisted Living
Nissan Plant in Nashville, Tennessee
Memphis International Airport
St. Vincent Homeless Shelter
Southern Craft Restaurant in Oxford, Mississippi
Rhodes College
Snap-On Tools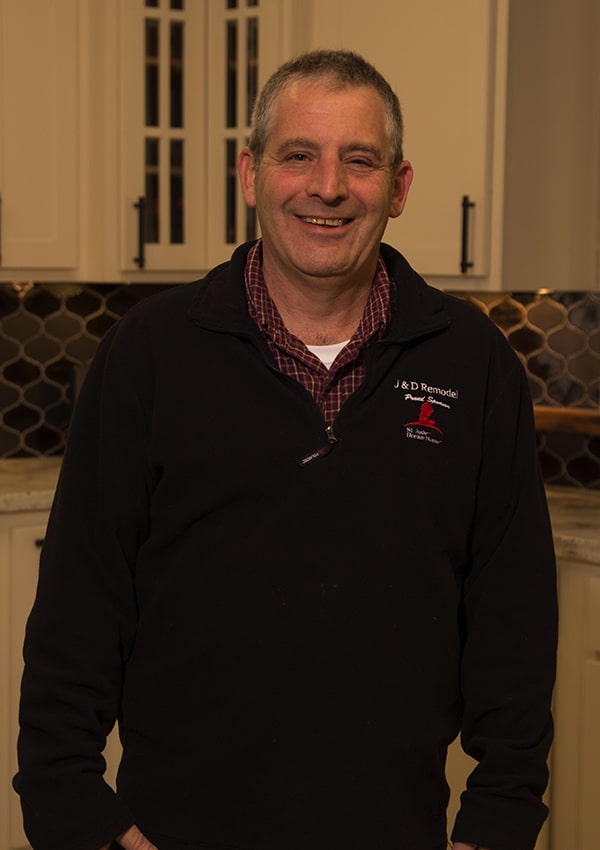 Kenny has been in the construction industry for over 25 years. He started as a trim carpenter in the new construction industry while mastering his love for custom carpentry, including mantles, bookshelves, cabinets, furniture, built-in closet systems, and more. The excitement and satisfaction from his customers bring their ideas to life made Kenny want to broaden his business to include all aspects of remodeling. In 2012, through his partnership with David Parker, J&D Remodel was created.
Kenny prides himself on being detailed oriented and extremely meticulous. These personal qualities help him collaborate with the specific needs of his customers in order to make their remodeling experience enjoyable and rewarding. "My relationship with the client is the most important aspect of my job. What my team and I do has to be based on their needs and developing that relationship". Kenny and his team are made up of highly skilled tradesmen that are "jack of all trades". He has produced a team capable of completing each critical phase of a remodel project from beginning to end. This team concept also allows them to have better control over additional aspects like project timeline, customer care, and project cleanliness, all while making the customer feel more comfortable just by seeing the same team every day.
"Communication, details, and managing expectations are the key ingredients in our partnership with the customer".
Kenny is extremely passionate about his work and believes a customer's remodeling journey to be the most fundamental part of his journey for a successful business.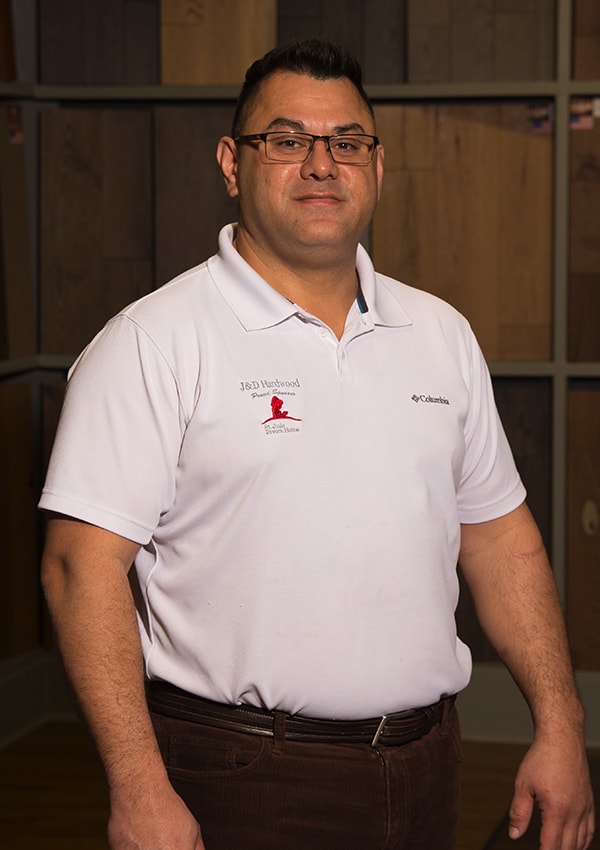 With over 20 years of experience in the hardwood floor industry, Wayne has proven to be a subject matter expert in his field allowing his expertise to surpass all expectations. With his dedicated and loyal team of over 15 years, Wayne has continued to push the creativity that all owners are searching for. His partnership with David Parker in 2013 proved that talent and design were a commodity for owners to help grasp all visions inspired.
Inspired creations include custom orders on all hardwood floors and not limited to intricate border designs, palette colors, inlays, and medallions. Wayne and team are able to recreate your visions based on your specification. Wayne is dedicated to meeting any desired detailing from small repair to a full finished project. With his loyal team and dedication to exceed all expectation, trust Wayne to fulfill your standard and custom needs.